"Why does anybody in the world ever eat anything but breakfast food?" … "People are idiots, Ron."
Parks & Rec said it best. Breakfast food is the ONLY food.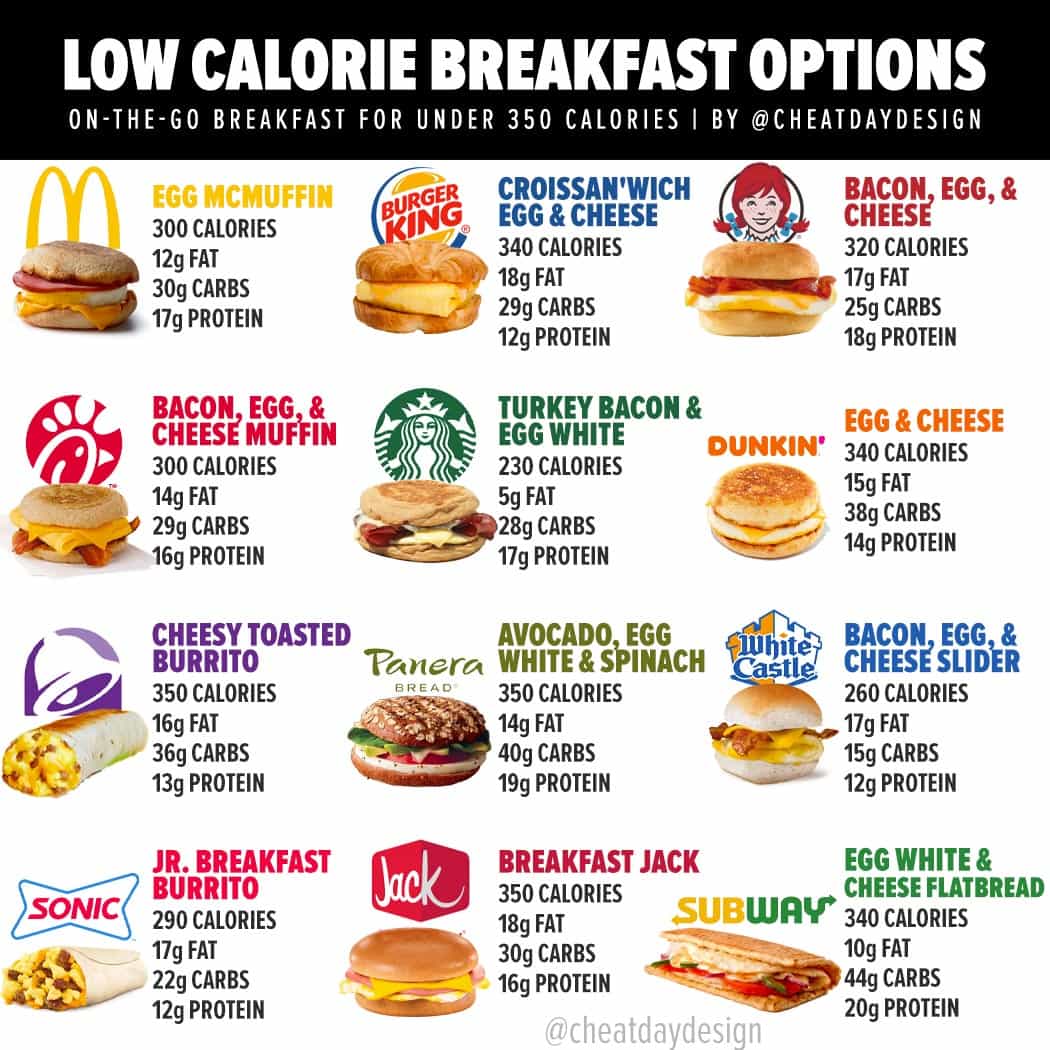 If breakfast food isn't your favorite kind of food, I feel for you. But if you love breakfast as much as I do, then you'd rather not skip eating due to a lack of time in the morning! So here are some lower-calorie options for you to explore when you're on the go.
Note that these sandwiches are not the LOWEST calorie option on each menu, but they are all under 350 calories, which is sure to fit into anyone's diet.
I wanted to compare similar breakfast options that you can eat on the go- whether you're embarking on a road trip, heading into work, or just like to eat with your hands, these are all options you can grab & go.
A lot of fast food restaurants will have other options like fruit, yogurt, smoothies, etc, that might be even lower in calories, but we're comparing sandwiches/wraps here for the ease of comparison.
And of course, eggs, cheese, and bacon aren't the only options for breakfast sandwiches, but they're the staple here in the US. Most of these sandwiches have some combination of these, as long as they fit under the 350 calorie limit.
Can you make substitutions to fast food breakfast sandwiches?
The short answer: yes, in most cases!
The longer answer: it depends on where you are, and what you'd like to swap.
For example, most places you go will have egg white options on their menu. Because of this, you can typically substitute eggs for egg whites, even if it's not on the menu. If you head to Dunkin' and you want to grab yourself a bacon, egg, and cheese on a bagel, you can save yourself some calories by getting egg whites instead. As long as they offer egg whites on the menu, they can typically make that substitution for you!
Another thing you can do to save some calories is to leave off cheese. Fast food restaurants are not going to be using low calorie or low fat cheeses in most cases, and leaving the cheese off your sandwich can save you anywhere from 50-100 calories!
Of course, what's a breakfast sandwich without cheese? It definitely takes away some of the flavor, but will work if you're looking to save yourself calories!
They're low calorie, but surely they are not healthy, right?
I'm in a constant battle trying to convince people to not be afraid of fast food! Sure, the quality may not be quite as great as if you made your own sandwich at home, but you could do much worse.
In the past, these sandwiches would be pretty low quality in terms of ingredients, but these days, fast food restaurants have improved significantly. More often than not, you're getting real eggs and quality ingredients!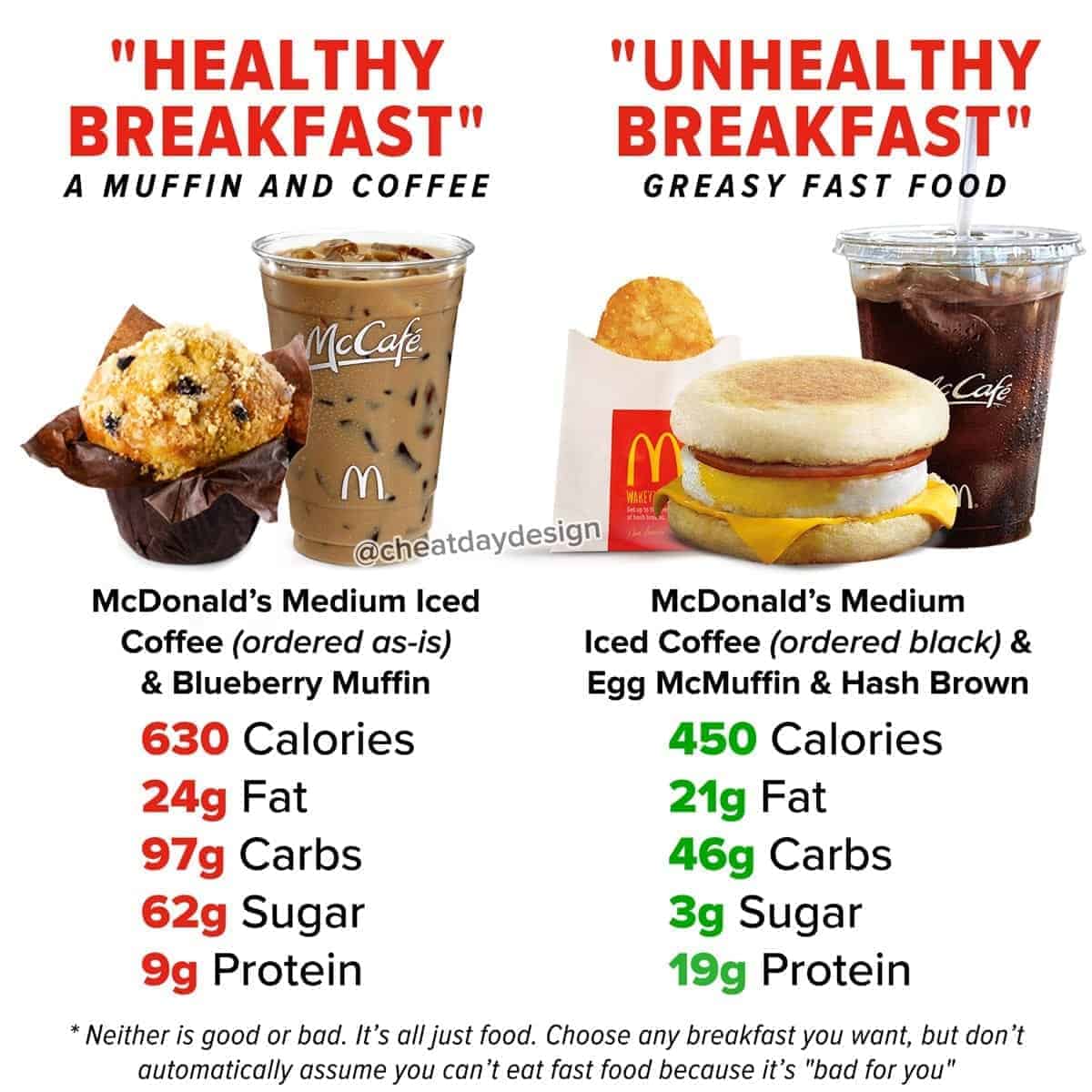 And when you break the food down into the macronutrients, you'll see that it's really not unhealthy at all! Sure, there are some very high calorie, high fat, and overall not great options you can order, but there are also some great options!
Instead of assuming a sandwich from McDonald's is automatically bad, break down the nutrition!
In the past, I would have assumed a blueberry muffin would be a better choice than a breakfast sandwich and hashbrown from McDonald's, but when you look at the nutrition, you can see that is not necessarily the case at all.
This is why I love breaking down different options into their macronutrients- it makes food that you would have otherwise considered unhealthy seem not only realistic, but actually appealing!