I grew up absolutely loving Fudgiscles. If you're unfamiliar with what those are, they are basically just fudge pops.
Or, if you want to call them chocolate pudding pops, I won't be mad at ya for it.
Call them whatever you'd like, but no matter what you call them, we'll be able to agree on one thing: they are absolutely delicious.
I won't go far as dubbing these my favorite ice cream dessert (soft serve ice cream still holds the crown) but they are very close!
Each of these Fudgsicles has 60 calories, 2g fat, 7g carbs, and 4.5g of protein.
If you buy a classic Fudgsicle at the store, you'll see that those are also 60 calories, so what's the difference here?
Classic Fudgsicles are half the size of our homemade version, and they contain no protein.
So, we win. Sorry, Fudgsicles.
How to make homemade Fudgsicles
These Fudgsicles are as simple as mixing together all your ingredients and freezing.
For real, there are no hidden steps in this one.
What you need: Sugar-free chocolate pudding mix, unsweetened cocoa powder, chocolate protein powder, Cool Whip, and a tablespoon of milk.
Mix everything up until you have a thick, pudding-like consistency.
If you use Cool Whip right out of the freezer, it's going to be very thick, so I recommend letting it sit out at room temperature for 10-15 minutes before mixing to make it easier on you. If you do that, you can easily mix this all up by hand with a silicone spatula.
Otherwise, you can certainly use an electric hand mixer if needed.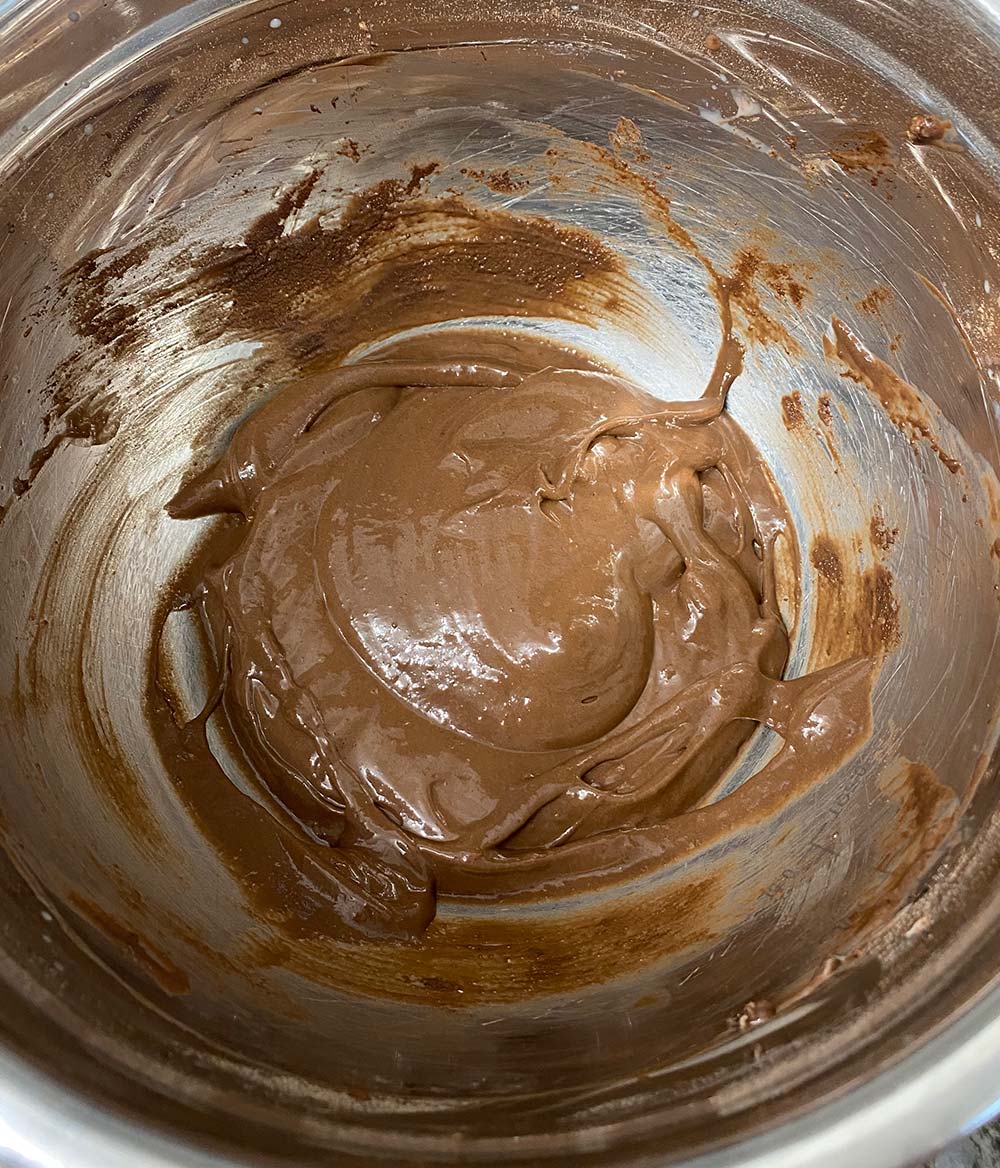 You'll want to continue mixing for about 5 minutes or so. Pudding mix is a very interesting ingredient in the sense that it thickens up as you mix, so you'll notice the consistency of the entire batch change as you continue to mix.
Then, all you have to do is pour these into your popsicle molds. This recipe makes enough for 3 Fudgsicles, but you can double the recipe to make 6 (or even more, if you're feeling really adventurous).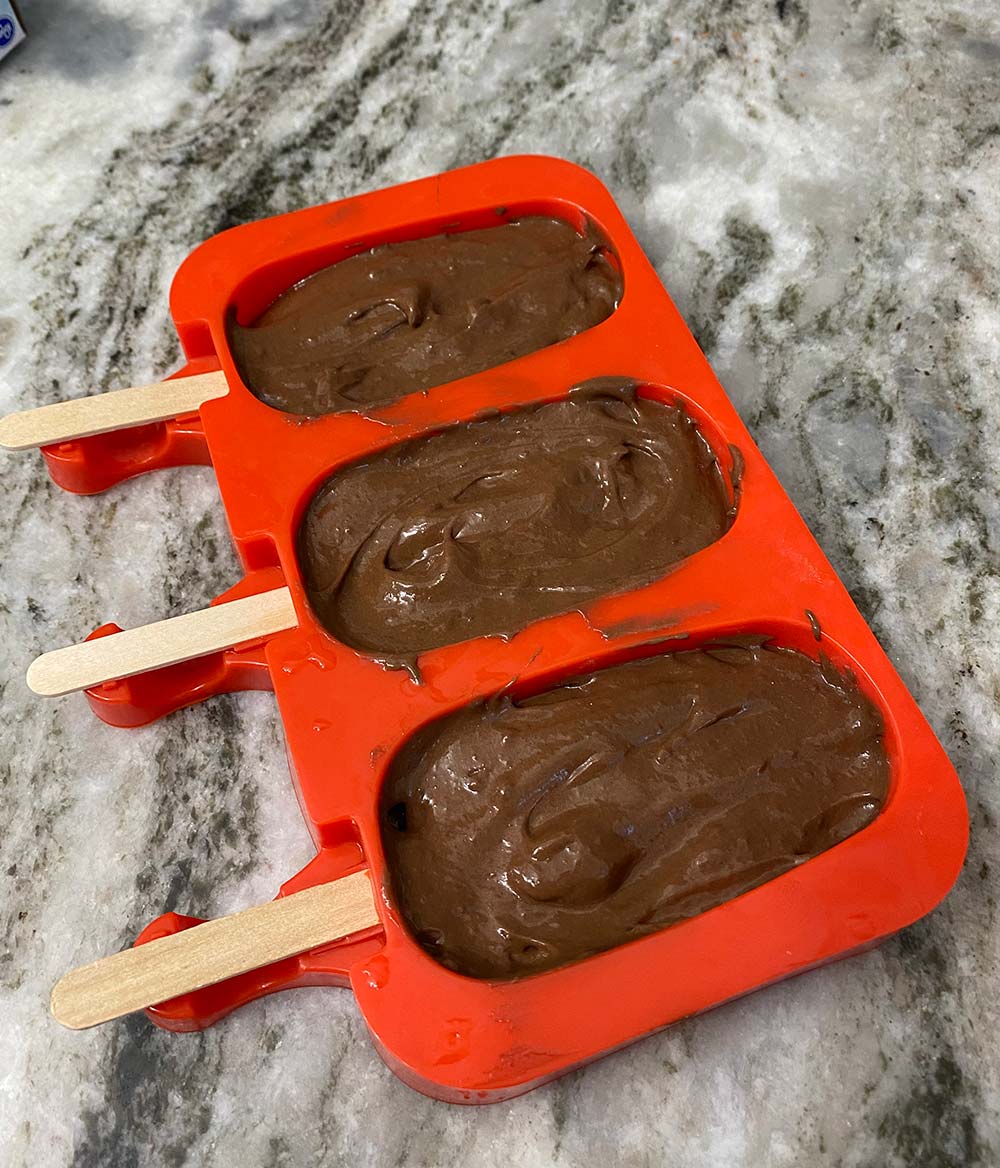 These bars should freeze in about 4 hours or so, but I find it easiest to simply let them freeze overnight- that takes all the guesswork out of it!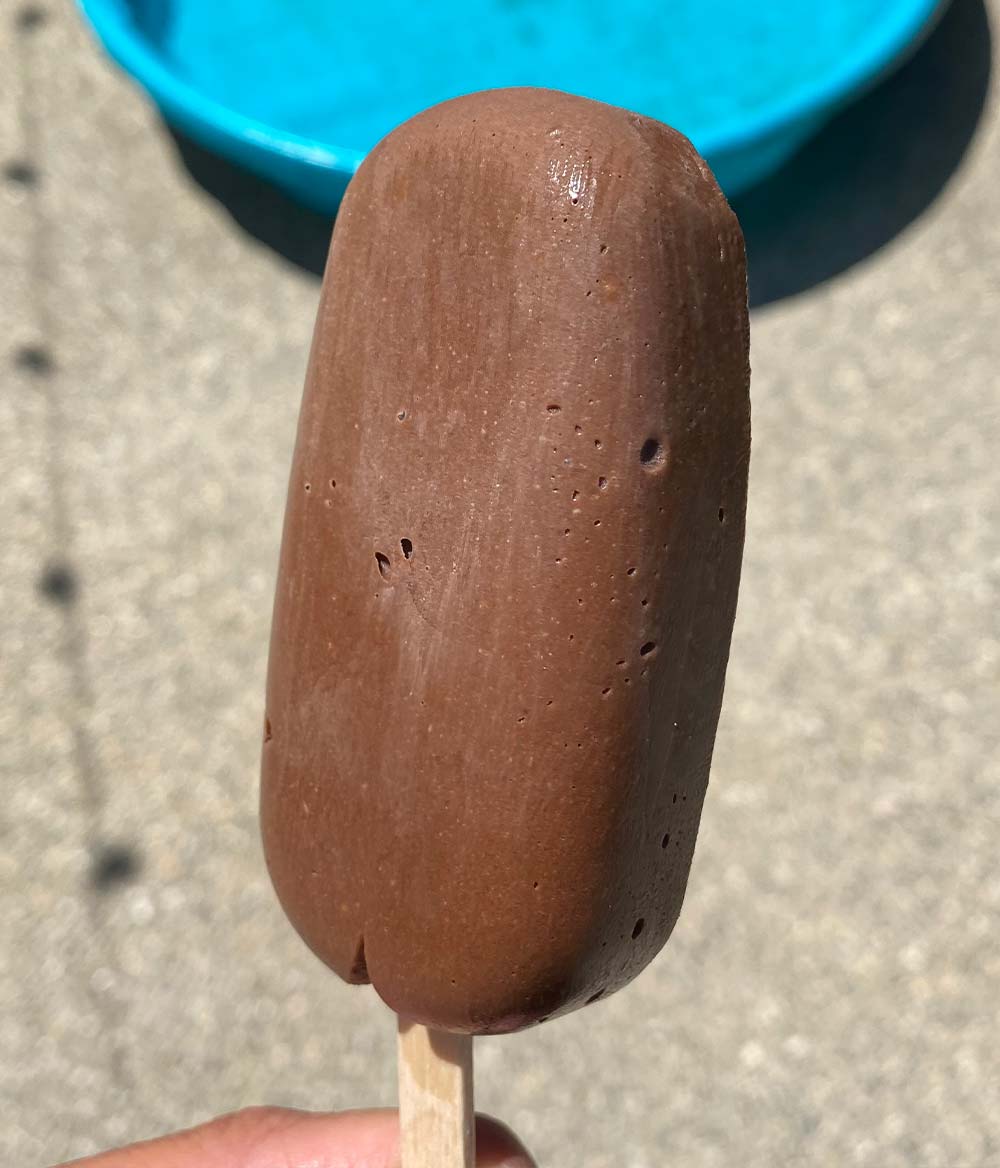 Why we need these specific ingredients for the fudgsicles
We don't need a lot of ingredients, but let me tell you why I chose some of these specific ingredients…
Sugar-Free Instant Pudding Mix: The pudding mix is part of the equation in keeping these nice and soft. You do not have to use sugar-free pudding, but it helps to keep the calories very low. However, you absolutely must use the INSTANT pudding mix, not Cook & Serve pudding mix. The instant pudding mix only needs to be combined with a liquid to create a soft texture (rather than cooking), which is what we need here (much like my chocolate fudge recipe).
Chocolate Protein Powder: This ingredient is actually not necessary here, but I like to add it for two reasons. The first, obviously, is the additional protein content in these fudge pops. Believe it or not, the second is the flavor! If you use a protein powder that you actually enjoy, the extra flavor it adds here is great. But since we're only using a small amount, you can definitely leave it out and use a little bit of extra pudding mix instead.
Cool Whip: Along with the pudding mix, this is the other ingredient keeping these Fudgiscles creamy & soft. I used a "Lite" version, but any Cool Whip will work great (the lite version only has 5 fewer calories per serving anyway). Please note that this is not Reddi-Whip! I received feedback with my Protein Cheesecake Bites that somebody used the aerosol whipped cream (Reddi Whip) and the final product did not turn out at all- that's because the aerosol is mostly all air, so it will not give ya the creamy consistency we're after.
Let's get chocolate-wasted with more recipes…
If chocolate is what you seek, then chocolate is what you shall get. Try out some of these other recipes to help get your chocolate fix!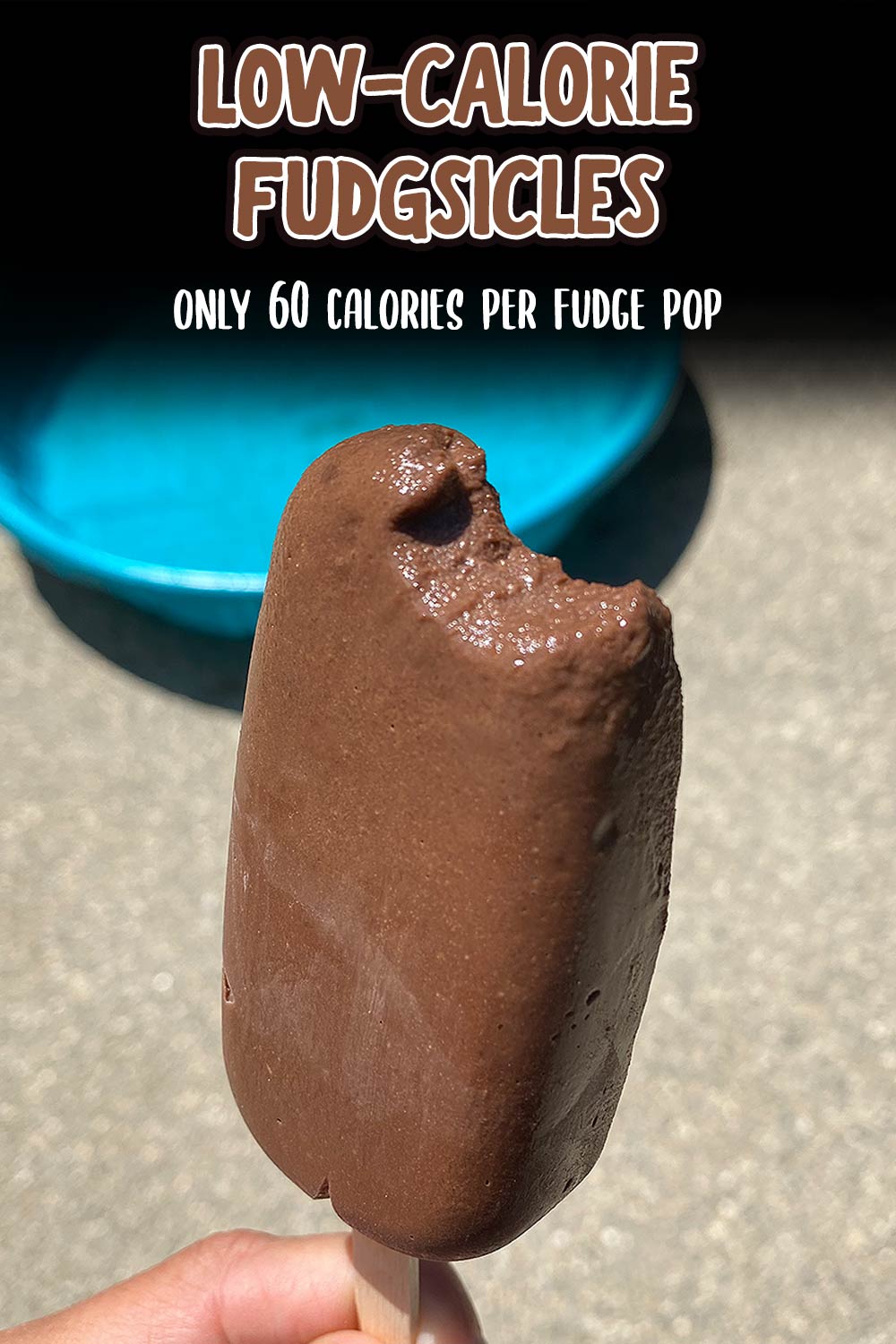 Low Calorie Fudgsicles
Total Time:
4 hours
5 minutes
Soft, chocolatey fudgsicles that are perfect for a hot summer day. And with only 60 calories (and 4.5g of protein), you can feel good about these delicious treats.
Ingredients
20g Sugar-Free Instant Chocolate Pudding
5g Unsweetened Cocoa Powder
1 Tbsp Milk of Choice
45g Lite Cool Whip (not Reddi-whip!)
Instructions
In a large bowl, mix together pudding mix, cocoa powder, and protein powder.
Leave the cool whip out at room temperature for about 10 minutes to soften, then add it to your bowl along with 1 tablespoon of milk. Use a silicone spatula to mix everything up until you have a smooth pudding-like consistency.
Pour the mixture into your popsicle molds, then freeze for 3-4 hours, or overnight.
Enjoy right out of the freezer, or leave out for about 5 minutes to soften before enjoying.
Notes
We're using instant pudding mix here, not the cook & serve variety! That will make a difference in your prep, so make sure you have the right one.
Cool Whip is the frozen whipped topping you're find in the freezer section, which is different from whipped cream you'd find in a can. The aeresol variety will NOT work for these!
The protein powder I use is a blend of whey & casein protein, which I recommend you use. However, since this is a small amount, a regular whey protein should work out fine as well.
Recommended Products
As an Amazon Associate and member of other affiliate programs, I earn from qualifying purchases.
Nutrition Information
Yield

3
Serving Size

1 Fudgsicle
Amount Per Serving
Calories

60
Total Fat

2g
Carbohydrates

7g
Protein

4.5g